Techslang offers easy-to-understand definitions of various technical jargon and computer terminology, making technical concepts consumable for all.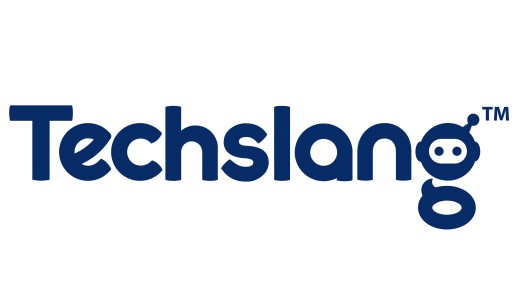 LONDON – September 3, 2020 – (Newswire.com)

​​​​​​Techslang launched its website, techslang.com, to serve as an online technology awareness platform for enthusiasts, regardless of familiarity with technological concepts. The company aims to address one of the major pain points that commonly beset the tech industry—gaps in understanding common technical jargon and concepts that can affect the proper dissemination of information.
Techslang founder Alexandre François worked with many tech startups and realized that one of the reasons these companies fail to communicate with their target readers is because they use highly complex computer terminology that is often foreign to average tech enthusiasts. He shares:
"We need to do away with the idea that technology is reserved for experts. Technical concepts like artificial intelligence (AI) and cybersecurity, for instance, are ever-present and directly impact everyone, even non-tech-savvy individuals. And so they should also be able to access this information without having to feel threatened by complicated explanations."
The Techslang team believes that bringing technology closer to the general public should start from creating an easily accessible platform, where content consumers can explore technologies in a manner that is relevant to them.
Explaining Technical Concepts in Plain English
Techslang's platform includes several categories to help website visitors get a better grasp of computer terminology that may be confusing for them.
Closer Look
The Closer Look section contains:
Tech Conversations: This section provides updates on what tech advancements are underway and how they can shape our future. Readers can expect to find articles such as The Future of Human-Robot Interaction and Will Programmers Become Obsolete Because of AI?

Technology Applications: In this section, readers can learn more about how current tech applications can improve their lifestyles and work practices. They can find interesting content about artificial neural networks (ANNs), robotic process automation (RPA), and many other technologies.

Technology FAQs: The Techslang team understands that most non-tech-savvy readers would have tons of unanswered questions. This section contains pieces that aim to address their issues comprehensively and, hopefully, bridge the gap. Here readers can find answers to questions such as "What are the Basic AI Concepts?" or "How does a Brain-Computer Interface Work?"
Glossary
Techslang created its Glossary section to explain hard-to-understand technical jargon in plain English. It has different subsections, including AI and IoT​, Blockchain, Cybersecurity​, Data, Emerging Tech, Tech Jobs, etc.
Each technical term comes with a short definition for those who want quick information about a particular subject. Some definitions also have a Read More section where visitors can dive deeper into a specific topic of interest.
Techslang also extends its expertise to small businesses and tech startups by providing SEO content writing services. More recently, the company established partnerships with several tech educators to make tech more accessible to everyone.
Press Release Service
by
Newswire.com
Original Source:

Techslang Launches Technology Awareness Platform to Make Sense of Technical Concepts and Jargon