The successful investor is usually an individual who is inherently interested in business problems. – Phillip Fisher (Warren Buffett's mentor)
One of the hottest emerging areas in all of biotech is the gene therapy space. Using various techniques, companies developing gene therapies are either attempting to enhance or correct a defect in cells. To date, this has been achieved most successfully in the space of chimeric antigen receptor T-cells (CAR T-cells) in cancer therapy, where they've made a huge impact on the standard of care for certain kinds of leukemia.
What most people think of with gene therapy, however, is the delivery of "corrected" genes into the body, hoping to change the course of a disease. Hemophilia is a key recent example, with companies like Spark Therapeutics demonstrating a highly encouraging ability to get the liver to make correct clotting factors. It's been a powerful proof of concept. Now, gene therapies are spidering out into all kinds of different disease areas, and Regenxbio (NASDAQ:RGNX) is looking to be a pioneer. Today, we want to provide an update as to how the company is doing. When last we provided a full report, COVID-19 was not in full effect as a pandemic, and the company had not yet reported quarterly financials in Q1.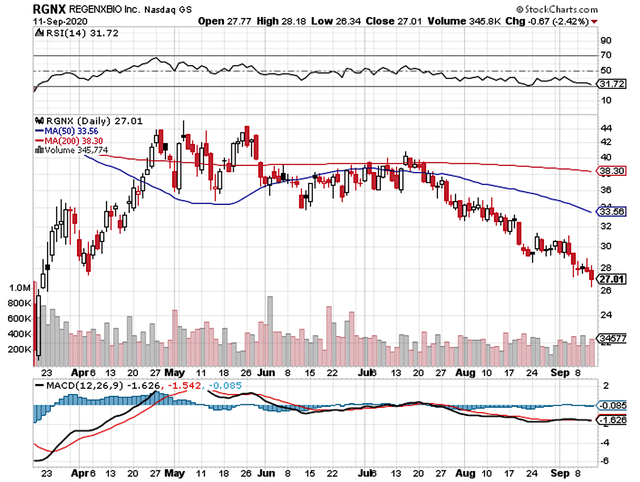 Figure 1: Regenxbio chart (Source: StockCharts)
About The Company
As usual, we'll present a brief corporate overview for new investors. If you are familiar with the firm, we suggest that you skip to the subsequent section. Operating out of Rockville, Maryland, Regenxbio is engaged in the innovation and launch of gene-therapy. In doing so, it is poised to serve the unmet needs in retinal, metabolic, and neurodegenerative diseases. We noted in the prior research:
Harnessing the power of its stellar NAV technology platform, Regenxbio delivers a single gene therapy injection to alter the disease course and thereby improves its outcome. As you know, Regenxbio's NAV technology platform is validated after the Zolgensma approval. Hence, it's not surprising that the company attracted over 20 partnerships.
Figure 2: Therapeutic pipeline (Source: Regenxbio)
RGX-314: Eyeing On The Flagship Medicine
Shifting gears, you should assess RGX-314 which is crown jewel (i.e., flag ship drug) of this pipeline. Accordingly, RGX-314 is looking to address a number of genetically-driven conditions, centered on several platforms. These include retinal disease, neurodegenerative diseases, and metabolic diseases. The most advanced of these is sub-retinal delivery of RGX-314, which reprograms cells to make a molecule that binds and inactivates VEGF.
This is an important mechanism of therapy for a number of eye conditions, most notably wet AMD. As you can see, wet AMD is a mega blockbuster market, estimated at $26B by 2022. Interestingly, Genentech's Lucentis (a $4.3B drug) is a big player in the field, and it functions in much the same way: scavenge out the excess VEGF and prevent further blood vessel growth that is causing the degeneration of the retina.
The difference that adeno-associated viruses bring to the table is that the cells themselves can be forced to make the protein of interest, which hopefully means that multiple injections will not be required. Essentially, these gene therapies seek to be a one-time, permanent fix for a chronic health condition.
The retina is a great place to start here since it's easy to study with relatively simple techniques (no biopsy or surgery required to see what's going on with the retina). Also, if something goes wrong with the virus, the eye is generally separated from the rest of the body.
So this is why you're seeing a number of these early gene therapy programs being developed for ocular disorders. And this is where Regenxbio has brought itself furthest along.
Because RGX-314 is the most advanced product along the clinical pipeline, it would be worth considering it as life or death for the near-term success of Regenxbio. So how is it looking so far? The latest data update we received for this therapy was back in April 2020, with all five cohorts showing favorable safety data. Interestingly, there appears to be some level of dose dependence with respect to the efficacy seen so far.
Robust Data For the First Three Dosing Cohorts For Wet AMD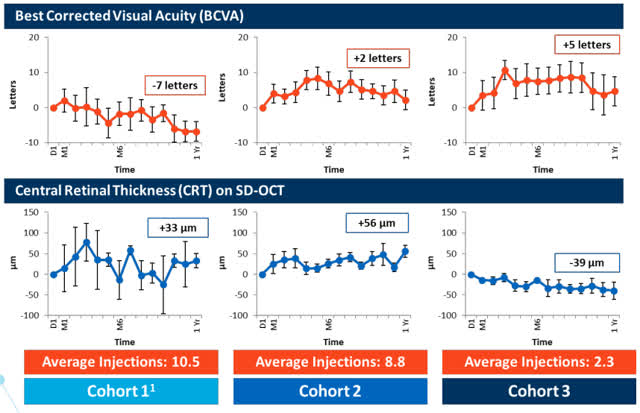 Figure 3: Cohorts 1-3 efficacy data (Source: RGNX presentation at AAO)
Cohorts 1 and 2 don't really seem to be showing much in terms of efficacy. Specifically, even though patients had received a relatively large number of treatments, the central retina continued to thicken out to one-year follow-up. Cohort 3, on the other hand, nearly tripled the dose from that of cohort 2.
And finally, there appeared to be substantial stabilization or shrinkage of the central retina, with a concomitant improvement in the best corrected visual acuity.
As of the latest update, Cohort 3 data showed increasing improvement in visual acuity (+14 letters on average) and stable central retina thickness. Half of the patients in this Cohort (3 out of 6) have needed no anti-VEGF therapy for two years.
Now, we have some reads on Cohort 5, which gives the highest dose of RGX-314 (1.5 times that of Cohort 3). At nine months, 8 out of 11 patients in this group (73%) needed no new anti-VEGF therapy. As such, that puts it on track to at least meet that 50% rate seen in Cohort 3. Moreover, patients in Cohort 3 have demonstrated sustained protein expression for a year.
Make no mistake. These results are quite encouraging in a disease area that needs long-term treatment. Nevertheless, it is important to remember that these phase 1/2 study results represent a small number of patients, and such early data are subject to more randomness that makes them difficult to interpret. Certainly, these findings won't change clinical practice.
This is why it's important that Regenxbio is in the process of initiating a proper pivotal trial for RGX-314, which is slated to begin in 2H2020.
Interestingly, that's not the entire story for RGX-314! It is also working on delivering this drug in a different way: through the suprachoroidal space. Why? Regenerative medicine has traditionally needed to be delivered behind the retina in order to be available in large enough quantities to have an effect. This is a rather invasive delivery method, and now we have smaller needles that can get the drugs to the space directly above the retina.
So this is an interesting through-line for RGX-314, as well, and the company intended to start a Phase 2 trial with this tech earlier in 2020. Given that it has not provided an update there, we assume it has been delayed. This makes sense due to the challenges related to COVID-19 and the state of clinical trials in general.
The broad pipeline for neurodegenerative diseases and metabolic disorders
Regenxbio is targeting three different disorders with adeno-associated vector-based drugs. In each case, the company is looking to replace a defective gene. This is similar to the approach being taken by other companies we mentioned in hemophilia.
These therapies are the subject of one of the most recent press releases from Regenxbio. The two therapies being assessed for safety in patients with MPS-I or MPS-II are being well tolerated after one administration. In MPS-II, the firm has completed dosing the three patients in the second dosing cohort. No serious drug-related adverse events have been observed to date. Early efficacy data suggest that cognitive development is being corrected.
Regenxbio also has an ongoing study in patients with high cholesterol due to a genetic defect. This Phase 1/2 trial is assessing RGX-501 in patients with a defined LDLR mutation that is "homozygous," meaning it's on both alleles. Essentially, this means that cells are less able to pull the bad cholesterol (LDL cholesterol) out of the bloodstream. By correcting the gene, hopefully cells will be able to correct this issue overall.
We have seen some interim results for the RGX-501 phase 1/2 study, with patients in dosing cohort 2 seeing some liver toxicity. The company has addressed this by including treatment with steroids as a preventative measure.
Financial Assessment
Just as you would get an annual physical for your well-being, it's important to check the financial health of your stock. For instance, your health is affected by "blood flow" as your stock's viability is dependent on the "cash flow." With that in mind, I'll analyze the 2Q2020 earnings report for the period that concluded on June 30.
As follows, Regenxbio registered $16.5M in revenues compared to $7.8M for the same period a year prior. As such, this represents a 110.5% year-over-year (YOY) sales improvement. The increased revenues came from the $11.0M license agreement with AveXis. As you recall, AveXis was then acquired by Novartis (NYSE:NVS) which brought a product (Zolgensma) to market.
Importantly, Zolgensma was only approved last year, and it's looking to gain wider access to other markets. Therefore, it is highly likely that Zolgensma royalty revenues will continue to increase going forward.
That aside, the research and development (R&D) for the respective periods registered at $38.1M and $29.4M. We view the 29.5% R&D increase positively because the money spent today can translate into blockbuster sales results. After all, you have to plant a tree to enjoy its fruits.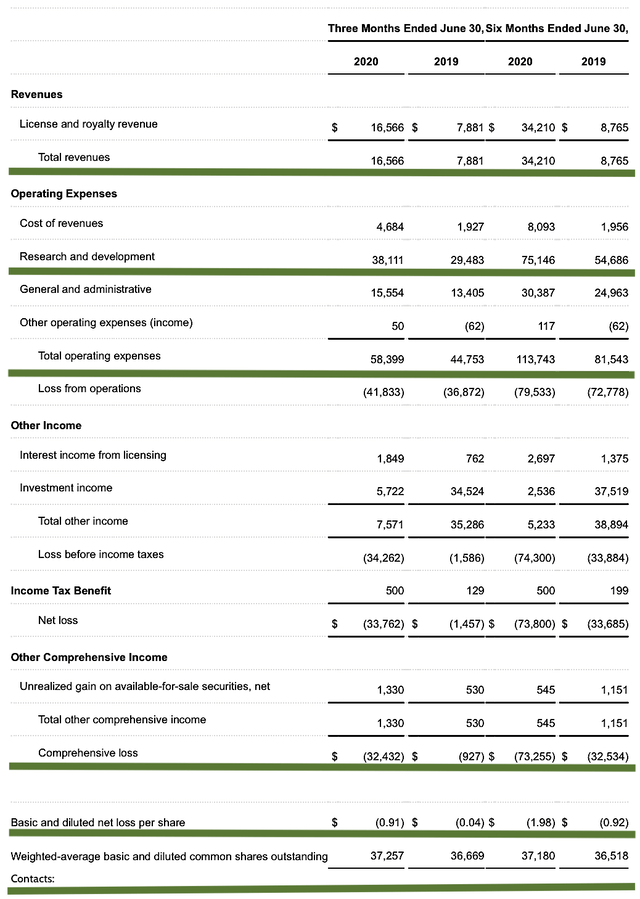 Figure 4: Key financial metrics (Source: Regenxbio, adapted by Dr. Tran BioSci)
About the balance sheet, there was $339.2M in cash, equivalents and marketable securities. Against the $58.3M quarterly OpEx, there should be adequate capital to fund operations for the next six quarters.
While on the balance sheet, you should check to see if Regenxbio is a "serial diluter." A company that serially diluted will render your investment essentially worthless. Given that the shares outstanding increased from 36.6M to 37.2M, my math reveals a 1.6% annual dilution. At that rate, Regenxbio easily cleared my 30% cutoff for a profitable investment.
Potential Risks
Since investment research is an imperfect science, there are always risks associated with your stock regardless of its fundamental strengths. More importantly, the risks are "growth-cycle dependent." At this point in its life cycle, the biggest concern is whether RGX-314 will post positive data for the wet AMD franchise. With the robust data you saw for RGX-314, we expect the future data to be strong. Hence, we ascribed the 70% (i.e. strongly favorable) chances of clinical success. Conversely, there are 30% chances of clinical failure. In case of a negative clinical binary, you can expect that Regenxbio will tumble over 50% and vice versa.
As you know, the coronavirus pandemic continues on. And we're seeing an impact on clinical trial accrual. This is can slow down progress across the board for biotechs and pharmas. But make no mistake: Regenxbio will be able to continue its studies. We expect great things from this company. Just don't expect it overnight.
Conclusions
In all, we maintain our strong buy recommendation on Regenxbio with the five out of five stars rating. Regenxbio offers a very interesting investment prospect for an early-stage biotech company. The company's gene therapy is validated due to the Zolgensma approval. Over 20 different partners are using its NAV platform. As you can see, Regenxbio is in a sweet spot with a newer technology in a "low-hanging fruit" indication (wet AMD). It has revenues coming in from royalties to offset the cash burn rate. The company also has a broad, enticing pipeline of gene therapies. All of this makes us very optimistic about the future of the Regenxbio.
Additionally, we speculate that there is a chance that Regenxbio can get acquired like Spark Therapeutics. But that's not the reason why we recommend this stock. At the current price point, it would not surprise us if Regenxbio is able to double in value with some good news. This may take a while to materialize. Phase 3 trials take a long time to get off the ground and then reach a point of data readout, especially for chronic conditions like wet AMD.
As usual, the choice to buy, sell, or hold is always yours to make. In our view, it's important for you to keep your shares "as is." Better yet, you should average down whenever there is a big dip due to take advantage of negative market sentiment.
Author's Note: This article is written in collaboration between our Ph.D. analyst and Dr. Tran. The company, Integrated BioSci Investing LLC, paid our Ph.D. on a contractor basis. Our Ph.D. does not own any stock. And Dr. Tran only owns ALPN.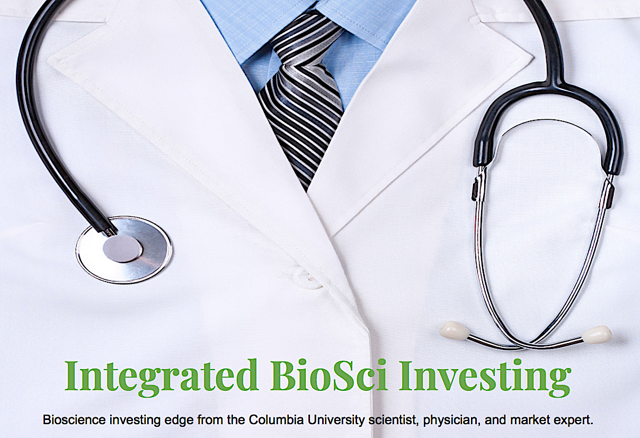 Thanks for reading! Please hit the orange "Follow" button on top for more. Don't miss out on the most profitable content (i.e. higher level intelligence) inside IBI. Here's what members said:
Dr. Tran's analyses are the best in the biotech sphere, well worth the price of subscription.
Very professional, extremely knowledgeable, and very honest… I would highly recommend this service, and his stock picks have been very profitable.
Not satisfied? See countless testimonies here.
I'm confident in the value of my service that I'm giving you a 2-week FREE trial, money-back guarantee.
Disclosure: I/we have no positions in any stocks mentioned, and no plans to initiate any positions within the next 72 hours. I wrote this article myself, and it expresses my own opinions. I am not receiving compensation for it (other than from Seeking Alpha). I have no business relationship with any company whose stock is mentioned in this article.
Additional disclosure: As a medical doctor/market expert, I'm not a registered investment advisor. Despite that I strive to provide the most accurate information, I neither guarantee the accuracy nor timeliness. Past performance does NOT guarantee future results. I reserve the right to make any investment decision for myself and my affiliates pertaining to any security without notification except where it is required by law. I am also NOT responsible for the actions of my affiliates. The thesis that I presented may change anytime due to the changing nature of information itself. Investment in stocks and options can result in a loss of capital. The information presented should NOT be construed as a recommendation to buy or sell any form of security. My articles are best utilized as educational and informational materials to assist investors in your own due diligence process. That said, you are expected to perform your own due diligence and take responsibility for your actions. You should also consult with your own financial advisor for specific guidance, as financial circumstances are individualized.