As previously reported, Merck (OTCPK:MKGAY) reaffirms slight to moderate organic growth of net sales between € 16.9B – 17.7B and EBITDA pre in a range of € 4.45B – €4.85B for FY2020.
Healthcare business sector to achieve around €2B in sales from its pipeline by 2022; Life Science business sector to average annual organic sales growth of 6% – 9% in the medium term, significantly above the expected growth of the life science industry of 5% – 6%; Performance Materials business sector to average annual organic sales growth of 3% to 4% along with an EBITDA pre margin of around 30% in the medium term.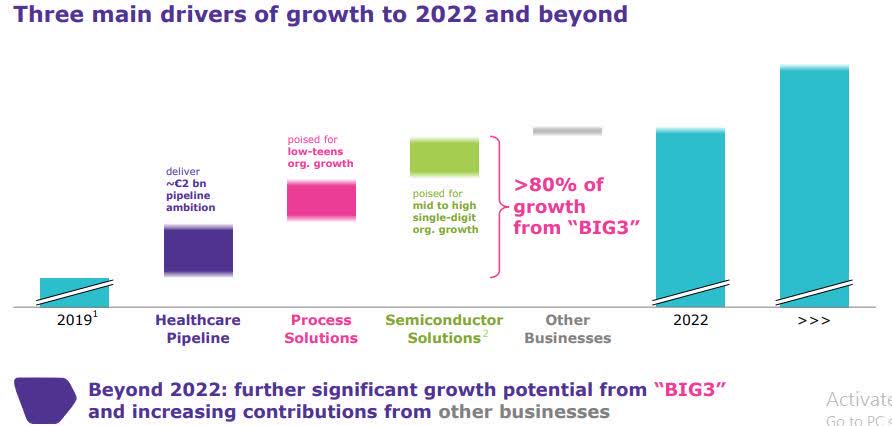 Performance Materials to realize cost synergy target of €75M as of 2022 and expects faster realization this year, along with additional sales synergies as of next year.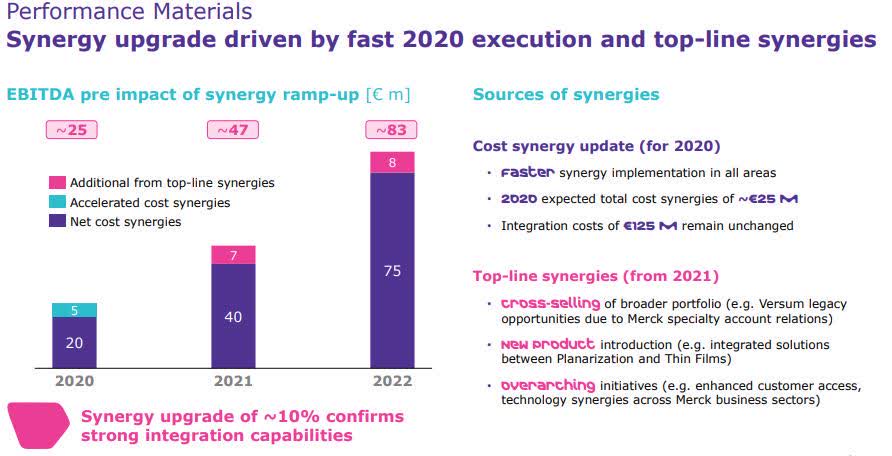 "The transformation of Merck in recent years and our clear focus on science and technology have paid off. All our business sectors operate in highly attractive markets. That's why this company has excellent prospects for the future," said Stefan Oschmann, Chairman of the Executive Board and CEO. "Our Healthcare pipeline, our Process Solutions business with products and services for drug manufacturing and our Semiconductor Solutions business will be the main growth drivers of Merck in the coming years. Merck will continue to stand for steady earnings growth, high margins and a low risk profile."
Following the Versum acquisition last year, the company is giving priority to organic growth while rapidly lowering its debt and pursuing a sustainable culture of cost consciousness in the period until 2022.